Sony Media Day: Willkommen im DigiTal
++ Media Day ++
Wieder hat Sony geladen, und natürlich kommen wir gerne.

Sony präsentierte unter dem Titel: "Das gibt es nur im DigiTal!"
einige Downloadtitel, die Ende diesen Jahres und Anfang nächsten Jahres noch kommen sollen.
Ganz besonders hat es mir "Shadow of the Beast" angetan, aber auch "Alienation" sieht verdammt gut aus.
Ausserdem wurde uns "Fat Princess Adventures" vorgestellt.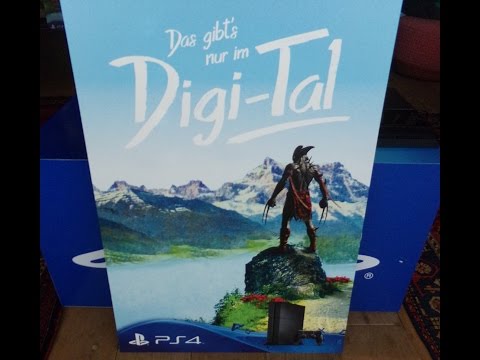 Mit dabei war Mystixx von http://Newseule.de
Shadow of the Beast:
https://www.playstation.com/de-de/games/shadow-of-the-beast-ps4/
Fat Princess Adventures:
https://www.playstation.com/de-de/games/fat-princess-adventures-ps4/
ALIENATION:
https://www.playstation.com/de-de/games/alienation-ps4/